Conference Room Set Up Ottawa
CONFERENCE ROOM SET UP
A conference room's setup has a direct bearing on the effectiveness of meetings. An ideal meeting setup is the one that is better placed to meet each session's goals and enhance the learning experience of attendees. It is vital to select a conference room setup that will correspond with your audio visual needs as well because audio visuals compliment your meeting setup. The following are some examples of conference room setups that will make your meetings more effective.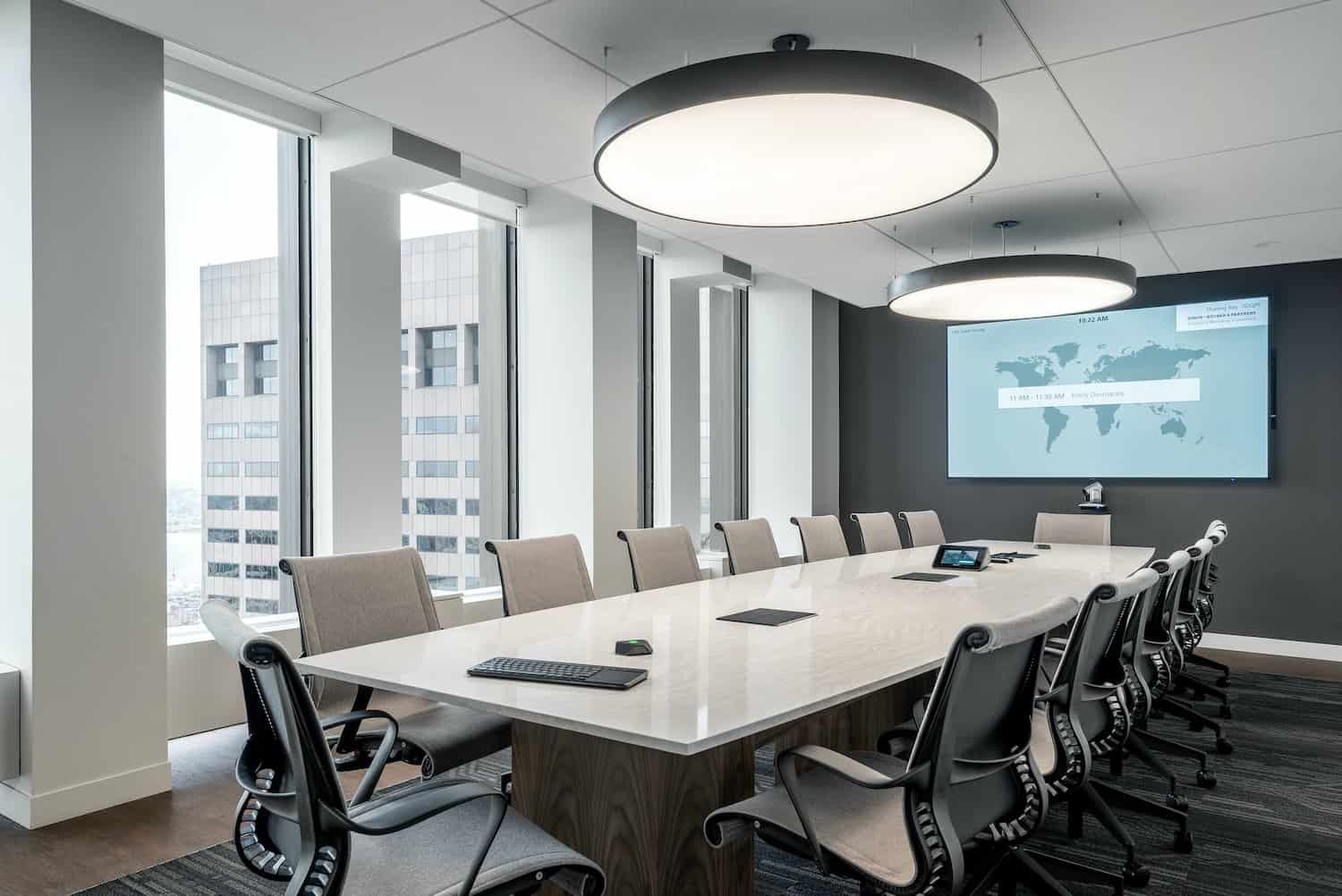 Round setup
This is a conference room setup whereby round tables are arranged in a way that maximizes seating requirements and the extra benefits mentioned below.
It is an ideal setup for meal centered meetings that encourage socialization.

Has optimal seating capacity

Best technology uses with audiovisual setup.
Clusters setup
These are groups of interlinked rectangular tables. This conference room setup is beneficial in the following ways.
Tables are set at angles such that no back is facing the main speaker. This fosters team building and creativity.

It is the best meeting setup as it facilitates lecture presentations, seminars and team building.

It has the best uses of technology where it allows for video conferencing, individual computers and project presentation.
Chevron setup
In this type of conference room setup, chairs are arranged in rows slanted in a V shape facing the speaker and separated at the center with an aisle. Advantages of this meeting setup include;
More eye contact between the speaker and the audience forming unity and more effective participation.

Optimal seating capacity

It has best meeting uses such as discussions, lectures and presentations

It is the best meeting setup in terms of training, conferences and seminars
Boardroom setup
In this meeting setup, oval or rectangular shaped tables are setup with chairs on both ends. Benefits include;
Enough room for visual presentations and teleconferencing

Optimal seating capacity

Ability to hold large meetings such as conferences and seminars.
Double-U setup
This is a conference room setup where two U shaped tables are set up with chairs. This type of meeting setup is ideal because;
Participants face each other allowing for discussion of ideas

It has an optimal seating capacity

It has the best technology uses such as teleconferencing, projection and video conferencing
Audio visuals complete a conference room setup. If you are not sure about what equipment you need for your meeting setup or how to create a specification, staff from an audio visual company can pay you a visit to assess your requirements and decide what conference room setup suits you best. Audio visual companies deliver professional audio visual solutions from installation, design, consultancy and continuous maintenance for the devices that are used in conference room setups. Clients of audio visual companies include corporates both public sector and blue chip, sport clubs, galleries and museums, schools and universities. In meeting setups, these audio visual companies are responsible for applying audio visual display to create an impact and improve functions in many different room environments. Some of the services that audio visual companies provide include, TV mounting, projector installation and audio video system designs.