HOME THEATER INSTALLATION OTTAWA
Home Theater
Do you enjoy watching movies at your local theater? Have you ever dreamt of having your own home cinema? At avgeeks.ca, we can help you transform your space into the perfect home theater. We understand that obtaining a home theater is just the first step, and customizing it to work seamlessly is a whole new challenge. In this article, we will guide you through the techniques of installing a home theatre, ensuring an immersive cinematic experience right at home.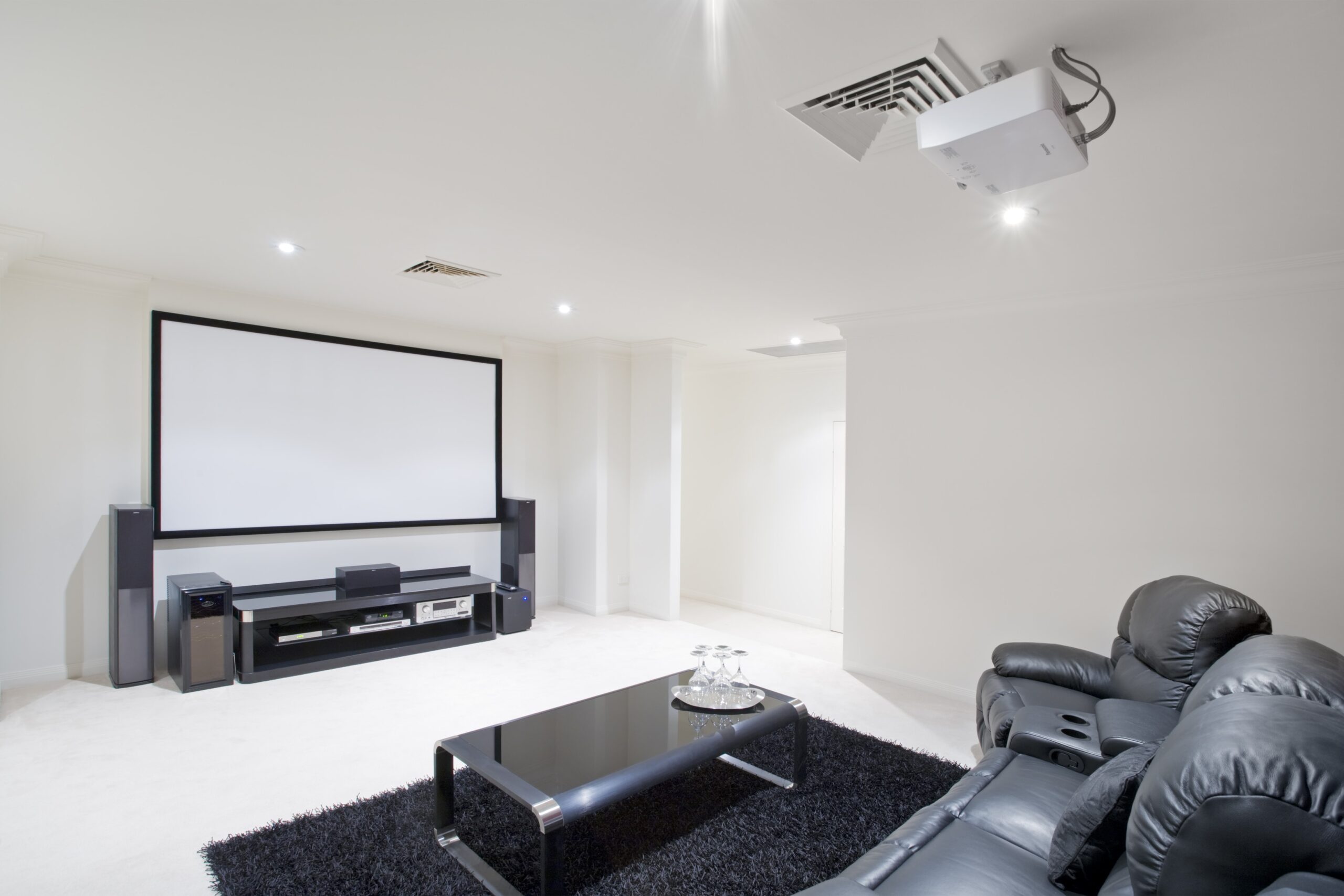 Techniques for installing a home theatre
Having a home theatre and wondering how to fit it properly? Seeking professional advice will assist one in making proper installations within the housing unit. As the technology gets sophisticated, there exist several agencies and professions mushrooming as installations specialist. However, if you have the right information you may do it by yourself.
A sophisticated and working hammer, this will aid in driving the nails into the wall. If one is using screws, then a screwdriver would be necessary.
For safety while using these tools, hand-gloves would be needed to protect from injury during the process of installing the units.
While installing a plasma screen or a wall mounted LCD, using a compatible mounting
Special assistance from others. Sometimes, it may become hard when you try to install a wall unit in the house. Due to its vulnerability to damages, seeking further help when mounting it will enable it to stay safe.
Well, setting up a home theatre can be a tough task if one lacks experience. For instance, one should be aware of the television screen standards. That is the distance between the screen and the eyes should be reasonable and should incorporate all the safety precautions. After deciding the sitting position, one is obliged to unravel the components that accompany the screen and begin placing them where appropriate. It may include the speakers and the DVDs; it is advisable to distribute the speakers evenly within the house.
Others accessories like the remote and power sensors should be checked to ensure that they are working properly. Sometimes you may not wish to disturb your neighbors and housemates in distinguished times. In such a case, ensure the headphones are working properly. Also, ensure that the aerial or the satellite is in place. In some countries, there are charges which are imposed on people seeking to enjoy the services of the digital data transmitters. Thus purchase enough credits to keep enjoying the services.
Searching for the best brands of receivers is also recommended. Different brands have varying restrictions on channels one can view. Ensure they are compatible with the aerial and the plasma screen you have purchased. If the connection seems to be confusing, one confusing one can request for a guide or manual to assist in setting up the entire system. Also, ensure the video plugging is properly connected. The current technological advancements are very sensitive and unique, ensure should check for latest guidelines and updates on the home theatre.
Entertainment is crucial in our lives, and we cannot dispute the fact that we need to refresh our moods wherever we feel the urge. Having installed a home theatre properly is one way of nourishing one's feelings and spasms of ecstasy. In case you hate doing the connections, just consider hiring experts who will do it right!